HOW DOES
THIS MAGIC WORK?
Sergey's page will be seen in the selections by users with similar interests, and priority by those whom he added to their favorites.
For the first 3 days, everyone has all the magic of the all-seeing eye of this space, in order to easily find the most soulmates, after 3 days, to leave this power, you need to bring gifts of $ 10 for 30 moons, or 1 TALANT is the token of the
Sfera.land
ecosystem. More information can be found
in the technology description
Your smart digital
business card holder
Sferaland aims to provide a new user experience for brand loyalty systems and CPA networks, for tasks that give the maximum level of loyalty
Your smart digital
business card holder

Your smart digital
business card holder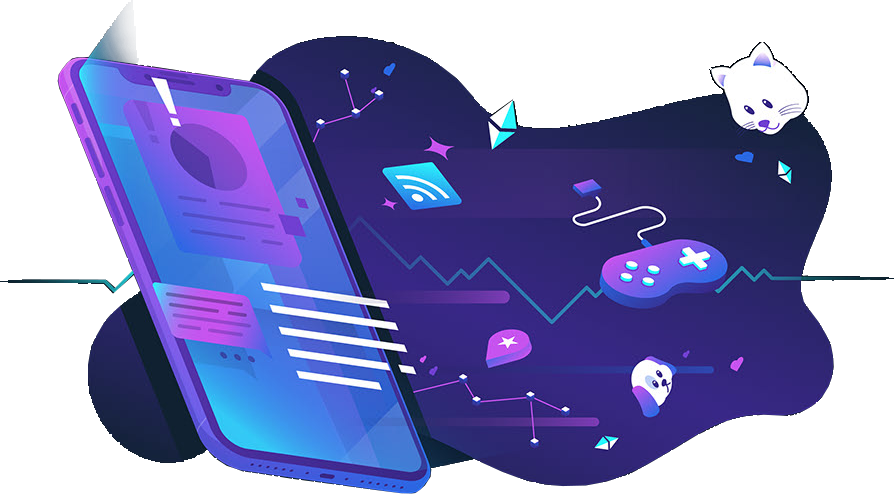 METAVERSE
OF SOULMATES

Role-playing Play-to-Earn game and multiplayer Metaverse, combining the capital of the real world and a decentralized economy, skillfully built on a fun and developing storyline of collecting business cards of your like-minded people, at events selected according to your common interests

Dmitry and his team create their own method of meeting people with similar interests within the framework of an immersive events - mixing a musical laser light show, role-playing games using a mobile application, fashion shows, auctions of functional artifacts NFT (loyalty programs), art galleries, dance techniques, VR / AR graphics, interactive art objects, visual techniques, combine modern calligraphy, graffiti, neo-academic painting, sculpting, mirror systems, use experimental materials: material for 3D printers, epoxy resin, edible ink, sheet and liquid gold, etc.

The goal is to build an infrastructure for a modern parent, where children will have an entertaining and educational steering program, and an immersive role-playing performance will be created for adults, with the best DJs, with a role-playing content program, with a fashion show, with educational lectures on BioHack1.61 campuses. The entire space can be interacted with for booking, via the Sferaland mobile app, some features will be unlocked only for TALANT, and early access with the SFERA token 1) What does he do best and how is he useful?
2) Where is it developing?
3) What kind of people is he interested in, who is he looking for?

He's in marketing, hosting a 3,000-guest Blockchain Life crypto conference, loves jogging in the morning, rides a white McLaren 720s, loves the car's futuristic bionic styling, and enjoys attending immersive electric music hangouts. Sergey is looking for a creative girl who will inspire him, as well as colleagues in the workshop, those who will be on the same wavelength with him and with whom you can have fun and usefully spend time expanding your social network. Sergey has already logged into Sfera.land and now he needs to answer the main three questions:

She is a fashion blogger, creative director and artist in the bionic futuristic style, she is very interested in NFT, that's why she visited the Blockchain Life conference. She loves to do yoga in the morning and she loves going with her friends to immersive electronic music parties. Victoria would like to meet Prince Charming, with who she will be on the same wavelength. Victoria know about the competition from the BioHack 1.61 hotel complex, registered at
Sfera.land
to find a stylist and a girlfriend for stretching and at the same time win the competition
And this is Christina and Alexey
Their couple organizes immersive musical events, Christina likes fashion and creates fantastic outfits for fans of immersive events, goes to Fly Yoga class twice a week and dreams of creating her own clothing brand. Alexey is DJ, he saves for Lamborghini Urus, studies the crypto market, creates arts on Cinema 4D and After Effects and dreams of performing at Burning Man. They signed up on
Sfera.land
, to expand their reach and attract more guests to their events, to be seen in collections' users with similar interests, which they filled out by answering the main
three questions:
1) What kind of event do you organize, describe them?
2) What is the benefit and development for the visitors?
3) What kind of people would you like to invite to your event?

With the magic sphere , you will change the world around you! The sphere will analyze your cloud of interests and structures your personal selections starting with the best match, so you can find your most
soulmates
saving time. The sphere will advise to Sergey on what topics should talk to Victoria; how Victoria can collaborate with Christina; points of growth for Alexey and Sergey, and will offer each of them to meet at an event according to their common interests